This event has already passed. See the recording below.
Chronic kidney disease patients and those with End Stage Renal Disease (ESRD) face serious challenges each and every day.
From Medigap coverage restrictions for ESRD patients, to outright insurance denial for living donors, the kidney community often bears the burden of a struggling health care system.
Hear the stories of patients and families who are managing chronic kidney disease and learn from legislators about what we can do to protect this community.
Meet the Speakers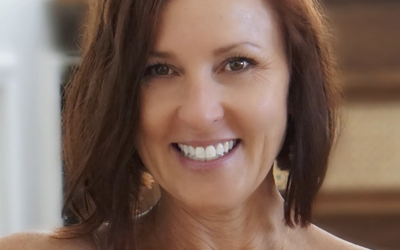 Kelli Strother, West Area Director, State Government Affairs and Advocacy at Otsuka Pharmaceutical Companies
Kelli Strother is a family member of someone living with kidney disease, a living donor, and passionate advocate. When her father experienced kidney failure due to acute glomerulonephritis, Kelli knew very little about kidney transplant or living donation. However, as she began to learn more about her father's disease, she become involved in kidney disease advocacy, meeting many transplant recipients, as well as a large network of living kidney donors in Colorado. Because of these connections, she began to explore the possibility of living donation. It took a little convincing for her father, but in May 2019, Kelli was part of a kidney paired exchange. Almost four years later her dad is doing great, and so is her recipient. Twelve months after transplant, the pairs were finally able to meet, and now they are family! She credits the many advocates, volunteers, kidney transplant recipients and donors she met along the way, for giving her the knowledge and courage to pursue living organ donation.
Professionally, Kelli is an employee of Otsuka America Pharmaceuticals, Inc., where she works to advance state policy priorities to improve access to care. Kelli lives in Denver with her husband, Jon. Her son, Lucas, is a recent graduate the University of Colorado in Boulder, and her daughter, Maren, is a sophomore at UCLA. Her furry kids include Eli and Mayfield, both Australian Shepherds, and Sophie, a tabby.
______________________________________________________________________________________________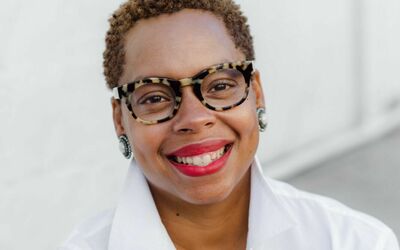 Morgan Reid, MSJ Director of Transplant Policy and Strategy at National Kidney Foundation

Morgan Reid is the Director of Transplant Policy & Strategy for the National Kidney Foundation, implementing strategies and creating patient-centric policies that promote equitable kidney transplantation access. Before joining NKF, Morgan worked for two organ procurement organizations, NJ Sharing Network and LifeLink of Georgia, and Emory Transplant Center.
A kidney transplant recipient herself, with personal experience as a chronic kidney disease, kidney failure, and dialysis patient, she has a deep passion for improving organ donation and transplant processes. In addition to drafting and supporting regulations to increase and enhance transplantation, she uses her personal experience and professional expertise to advocate for underserved communities facing kidney transplantation barriers.
Morgan has a Master of Science in Jurisprudence from Seton Hall Law, specializing in hospital and health law. She is a member of the Southeastern Kidney Transplant Coalition and Donate Life America's National Minority Advisory Group.
______________________________________________________________________________________________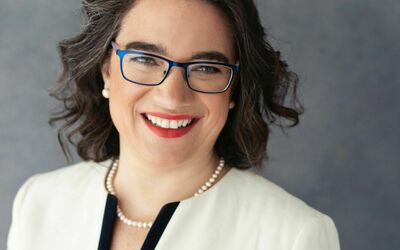 Melissa Agard, Wisconsin State Senator
A lifelong Madison resident, East High and UW Madison graduate, and proud mom of four sons, Senator Melissa Agard is dedicated to moving Wisconsin forward.
Senator Agard was first elected to the Wisconsin State Assembly in November 2012 and the Wisconsin State Senate in November 2020, where she currently serves as the Senate Democratic Leader. She represents the 16th Senate District, encompassing much of the north, east, and south sides of Dane County.
During her time in the legislature she has championed policies that support and strengthen our communities, ensure government works for the ordinary people of Wisconsin, and to build an economy that works for all of us.
______________________________________________________________________________________________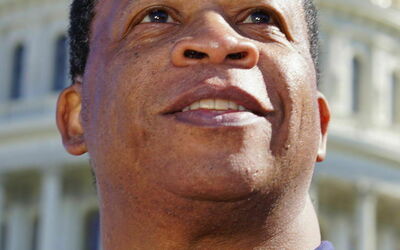 Curtis Warfield, Patient + CDC Ambassador
In 2005, Curtis had a kidney biopsy after a routine checkup and found protein in his urine. He was given the all clear but warned this could develop into something worse later in time. In 2012 Curtis was diagnosed with Stage 3 CKD disease due to FSGS and by December 2014 ge had started peritoneal dialysis. On January 8, 2016 he received a new kidney.
Curtis says the importance of advocacy work helps bring more awareness to kidney disease to 1) prevent the disease in those who have a chance not to develop it; 2) educate—bring a battle mentality to those who don't see any hope; 3) increase awareness of organ donation, especially living donation, to the general public; 4) celebrate those living donor heroes as much as those who have given posthumously and 5) help break down myths about CKD, especially in the African-American community and other communities of color and 6) to be the voice for those who are unable to be their own.