This event has already passed. See the recording below.
Thursday, May 25 — The brain is part of the body – but too often, we treat mental health as a secondary consideration.
Mental health problems are disproportionately impacting the chronic disease community and we need our lawmakers to evaluate all options to improve access to this lifesaving care – whether it be pay parity for providers, helping end the stigma around mental health, or ensuring access to new breakthroughs in treatment.
In this session, we will dive into how mental health impacts overall health and how you can help us end the stigma around some of the most common chronic diseases.
Meet the Speakers
Reyna Taylor, Senior Vice President of Public Policy and Advocacy, National Council for Mental Wellbeing
Ms. Taylor brings extensive experience with federal public policy initiatives to protect access and affordability to her role as Senior Vice President of Public Policy and Advocacy at the National Council for Mental Wellbeing where she leads public policy and government affairs activities, supervises legislative matters and guides overall public policy strategy. With nearly two decades of specialty pharmaceutical and medical device experience, Ms. Taylor has a wide range of knowledge on public policy issues, including Medicare, Medicaid and commercial management of managed care organizations, hospitals, pharmacies and mental health centers.

______________________________________________________________________________________________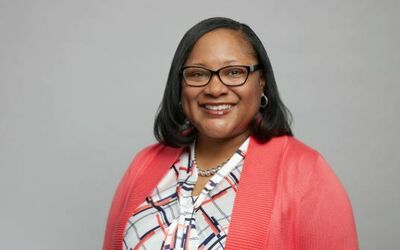 Felicia Speed, PhD, LMSW, Vice President, Social Work Services, Fresenius Medical Care North America
Dr. Felicia Speed is a native of Anderson, SC. For over 20 years, she has worked in the field of nephrology social work, helping patients with kidney failure reimagine their quality of life and overcome their psychosocial barriers. She is the Vice President of Social Work Services for Fresenius Medical Care, leading over 2100 social workers nationwide. To support healthcare professionals, she promotes self-care to address burnout and compassion fatigue. In 2021, for the American Society of Nephrology, Dr. Speed assisted with the development of mental health modules for physicians, nurses, and others impacted by the COVID-19 pandemic. Sharing her social work expertise, Dr. Speed serves as a speaker and facilitator for professional healthcare conferences and workshops internationally.
She is the founder and CEO of the Light of Speed, LLC. Through her podcast and life coaching services, women are equipped with tools for aligning their strengths and purpose. As a certified Mental Health First Aid Trainer, Dr. Speed empowers individuals, the community with best practices to promote suicide prevention and mental health awareness. Her ultimate mission is to be a light amid the darkness, while creating a space to give others permission to shine.
______________________________________________________________________________________________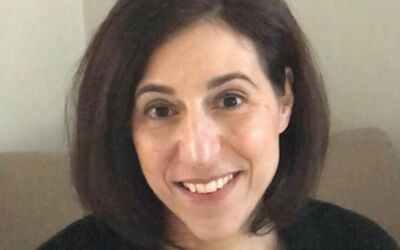 Deena Andreola, Director of Therapeutic Policy and Advocacy for Neuroscience, Takeda
Deena Andreola is currently serving as the Director of Therapeutic Policy and Advocacy for Neuroscience at Takeda. In her role, Deena is responsible for forging collaborative relationships with patient organizations in the CNS space. Her work focuses on elevating the patient voice and providing connectivity to the broader internal cross-functional teams. Prior to joining Takeda, Deena held a leadership position at Lundbeck, where she led patient advocacy for Mental Health and Epilepsy. She has also held various roles in sales organizations at UCB and Wyeth. Deena began her career in direct patient support, working as a mental health worker and case manager in New Jersey. She continues her commitment to the community through her volunteer work.