This event has already passed. See the recording below.
Thursday, August 24 — Chronic disease impacts nearly half, or 133 million, Americans—with only 1 in 10 having a rare disease.

Rare disease patients often face a variety of representation obstacles, but the rarity of their condition doesn't make the impacts of bad health care policy any less real. In fact, it can easily exacerbate it.

Hear from rare disease patients and advocates about what you can do to elevate rare disease voices and protect patient access in legislatures across the country.
Meet the Speakers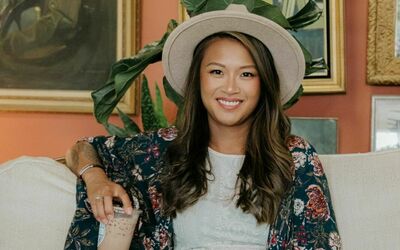 Gerry Langan, Pulmonary Hypertension, Patient Advocate + Speaker

Gerry is a Pulmonary Arterial Hypertension (PAH) and Congestive Heart Failure (CHF) patient advocate, social media influencer, and speaker. After her diagnosis in 2018, she began sharing her story on social media and combined her pre-diagnosis job as a marketing director with her passion for patient advocacy. Her Instagram, which is now 42k+ strong, gives a vulnerable and real look at life with a chronic illness, both the peaks and the valleys.

Her passion is helping patients find their voice, be confident in their medical journeys, and encourage them to share their stories. Since diagnosis, she has spoken at many conferences on rare diseases, pulmonary hypertension, and chronic illnesses. She has taught many Instagram workshops and given speeches about the power of patient stories and how to make an impact as a patient. She has worked with her local legislators, congress representatives, and non-profits as well as consulted with different pharmaceutical companies about patient-facing information and marketing. Gerry loves connecting with other patients and is the founder of the Chronic Illness Collective on Geneva, a space where patients can connect on a deeper level with each other and build an authentic community.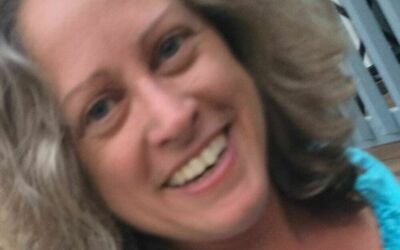 Christina Thielst, Patient and Chronic Disease Coalition Ambassador

Christina Thielst, MHA, LFACHE has advocated for patients for 40+ years. More recently she advocates for those with chronic illness, especially rare diseases. A former hospital administrator, she gained in-depth knowledge of the challenges facing patients and their caregivers once she was struck with Guillain Barre Syndrome/Chronic Inflammatory Demyelinating Polyneuropathy. Today, she leverages her patient experience and understanding of the healthcare delivery system to help others better advocate for themselves or those they care.
In addition to being a CDC Ambassador, she also participates in National Organization of Rare Diseases taskforces and is a Patient Member of the Nevada Rare Disease Advisory Council. And, she continues to teach future healthcare professionals and leaders.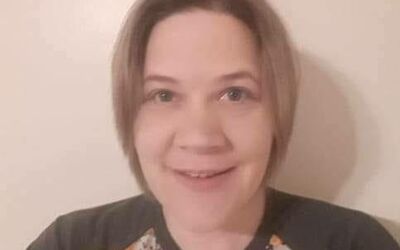 Kelly Speiran, Adult GHD / Panhypopituitary Division Consultant, The MAGIC Foundation
Kelly is an Adult Growth Hormone Deficiency (AGHD) and Panhypopituitary (PHP) patient advocate. She started her journey in her 20's while an oboist with Cushing's Disease which was followed by untreated PHP for 10 years. Since beginning treatment, she has also been diagnosed with Idiopathic Intracranial Hypertension, Celiac Disease, and retinal detachments in both eyes.
Although hesitant at first, she learned how to self-advocate and get appropriate treatment through tremendous support in the online patient community. This journey pushed her to help others navigate getting proper treatment and feeling heard. Five years ago, she became the Division Consultant for the MAGIC Foundation's AGHD and Panhypopituitarism division making it her goal to help others find the positive in life while living with rare diseases as well as finding strength in themselves. She has served on panels for pharmaceutical companies discussing patient experiences of living with AGHD as well as public speaking for the patient experience of adrenal insufficiency treatment with an insulin pump
Her commonly requested strengths and skills in patient groups are knowing how to prepare for that first appointment and knowing how to find the right doctor for the situation. Kelly loves connecting with other patients and has found long-term friendship in the communities.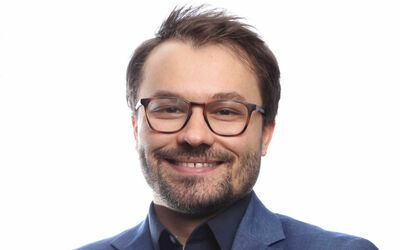 Joshua Henderson, Co-Founder, NW Rare Disease Coalition
Joshua Henderson is the co-founder of the NW Rare Disease Coalition, a group that supports the Pacific Northwest's rare disease community through policy, programming, and education. He is also the Head of Rare Diseases at Pulse Infoframe, responsible for partnering with patient advocacy groups and biopharma companies globally to generate high quality, regulatory-grade real-world data. Joshua's expertise is in building relationships and fostering collaboration across diverse groups of stakeholders, with a specific focus on supporting underrepresented populations and advancing the development of treatments for underserved diseases.