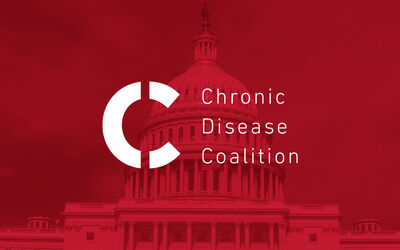 11.19.15, Market Wired
PORTLAND, OR--(Marketwired - Nov 19, 2015) - People suffering from chronic diseases and others in the health-care community are banding together to advocate for patients' rights through a new group called the Chronic Disease Coalition.
The Chronic Disease Coalition is an advocacy organization that supports patients' access to appropriate treatments, opposes discrimination toward any patient based on disease and encourages the allocation of federal resources toward research and cures for chronic diseases, including diabetes, kidney disease, cancer, heart disease, multiple sclerosis, ALS and others.
The coalition's formation comes on the heels of an attempt by several major health-care insurers to limit options for patients needing kidney dialysis, a move that generated controversy in recent weeks.
Several Oregon insurance carriers recently proposed or suggested they would support rate plans limiting patient choice based on a patient's condition. The Chronic Disease Coalition believes these plans could have left some of the sickest and most vulnerable patients -- those suffering from incurable kidney disease -- exposed to massive new out-of-pocket costs and diminished treatment options.
Nearly 50 people submitted written comments or testified at an Oct. 23 public meeting on the topic. As a result, the Oregon Insurance Division issued a memo stating that insurers "are prohibited from discriminating based on health factors."
Jennifer Sobrowski, a Salem resident who was among those who spoke out against one of the insurance carriers' plans at the meeting, applauded the insurance division's decision.
"We're pleased the Oregon Insurance Division did the right thing and protected the rights of the thousands of Oregonians who have kidney failure," Sobrowski said. "Despite this favorable decision, we remain concerned about private insurers honoring their obligations to their members, the people who pay premiums and expect their insurance to be there when they need it. What's the next chronic disease they'll try to walk away from: Alzheimer's, diabetes, sickle cell anemia?"
While the Chronic Disease Coalition came together because of these discriminatory proposed health plans, it aims to achieve a higher mission of advocacy for all chronic disease patients in Oregon.
"We know there are many Oregonians who are passionate about protecting vulnerable communities from discrimination, and we are actively recruiting those who want to support the rights of patients with chronic diseases," said Larry Harvey, a coalition member who lives in Portland.
The Chronic Disease Coalition will continue to educate and engage stakeholders and all Oregonians interested in protecting patients' rights. For more information and to join, please visit http://chronicdiseasecoalition.com. Follow the coalition on Facebook at https://www.facebook.com/chronicdiseasecoalition.