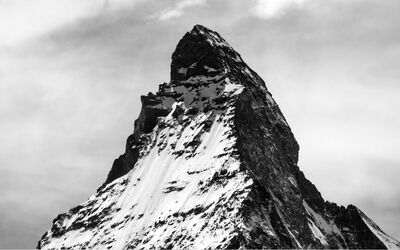 Nearly 5 million Americans have been diagnosed with kidney disease and over 650,000 Americans are in kidney failure, or end-stage renal failure (ESRD). Each year, kidney disease kills more people than breast or prostate cancer, killing 47,000 Americans in 2013 alone. Kidney patients can experience dozens of symptoms which often affects their day-to-day life. Symptoms can range from extreme fatigue, to nausea and vomiting; from frequent urination to feeling faint or dizzy. While many patients may experience different symptoms, kidney patients often face similar, unique challenges. Here are four common issues kidney patients, and many other chronic patients, may face:

1. Insurers rejecting charitable premium assistance

The rejection of charitable premium assistance is, unfortunately, becoming the new norm for many kidney patients. Since kidney disease patients are expensive for insurance companies to cover, they often look for loopholes that allow them to drop kidney patients from coverage. Many kidney patients receive charitable premium assistance to help cover expensive medical costs and care, which insurers use as an excuse to drop patients from coverage. Most recently, a federal judge halted a policy that allowed insurers to reject patients based on their use of charitable premium assistance to pay their bills.

While a judge has ruled against the federal policy, there have been growing numbers of recent examples of providers dropping kidney patients from their plan after receiving charitable financial assistance to help pay for critical, life-saving care. In fact, the CDC recently sent a letter to each state's insurance commissioner informing them of the ongoing practice of charitable premium assistance and urged them to pressure insurance companies to stop dropping kidney patients that receive premium assistance, even after a federal judge halted a ruling that would have.

Until there is a federal policy that prohibits insurers from dropping patients that accept charitable premium assistance, or until each state adopts a similar policy, kidney patients will face insurance discrimination.
Organ donation
For eligible kidney patients, transplants are their best hope to live a long and fruitful life. While kidney transplants aren't a cure, it helps bring a better quality of life to patients and their families.
Kidney patients can receive transplants from both living or deceased donors. However, the process of finding a match can be difficult, as blood-type, antibodies and the length of time the patient has been in kidney failure need to be taken into consideration. The vast majority of Americans who are waiting for a live-saving organ transplant are waiting for a kidney. In fact, out of the 121,000 Americans waiting for an organ, over 100,000 are waiting for a kidney.
In 2014, only 17,000 kidney transplants took place, and less than a third came from living donors. The number of live kidney donors has been, and continues to fall. As a result, the average wait time for kidney patients to receive a transplant is anywhere between 3-5 years.
Job retention
As any kidney patient knows, symptoms can take a toll on both professional and personal lives. Patients may be forced to take prolonged or unexpected leave from work to cope with debilitating symptoms, making it difficult to maintain a normal workload.
Many kidney disease patients have identified barriers that interfere and impact their ability to maintain a normal workload. If work becomes unbearable, patients have no choice but to rely on an alternative source of income, often in the form of disability or Social Security. However, symptoms may become so severe, that patients are forced to quit their job. Between 2006 and 2014, over 68,000 people with chronic kidney disease lost their jobs in the six months before they developed kidney failure. Remaining employed helps patients continue to be covered by insurance that provides access to critical and basic health care services to avoid kidney failure.
Vulnerability to other chronic conditions
Studies show that there is a link between kidney disease and other chronic conditions. Many kidney patients suffer from multiple chronic conditions, usually a symptom of chronic kidney disease. Additionally, non-kidney patients who suffer from other chronic illnesses are more likely to be diagnosed with kidney disease.

Lupus, for instance, may affect kidney function and lead to kidney disease. Patients with diabetes also are at increased risk of kidney disease, as well as those with high blood pressure.

Battling kidney disease is difficult enough without these added challenges. The Chronic Disease Coalition is dedicated to advocating for chronic disease patients. Join us and help bring awareness to the obstacles chronic disease patients face.