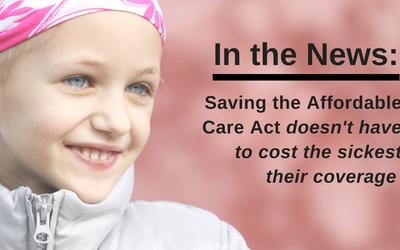 9.27.16

Hrant Jamgochian, like one in every seven Americans, has kidney disease. He's also CEO of Dialysis Patient Citizens, a Washington-based nonprofit, patient-led organization for people on dialysis or pre-dialysis and their families.

In an opinion piece published in the Morning Consult this week, he wrote about recent discrimination against kidney disease patients as health insurance carriers look to exclude those with chronic illnesses like end-stage renal disease.

"That the ACA could go off-limits to thousands of America's sickest and most vulnerable, precisely because they can't afford it without help, seems perverse on its face," he wrote. "But the law's overseer, the U.S. Centers for Medicare and Medicaid Services, appears rapidly headed in that direction. In August, it requested public comment on the issue, strongly suggesting that patients would be better off in Medicare or Medicaid."

You can read the full article by clicking here.