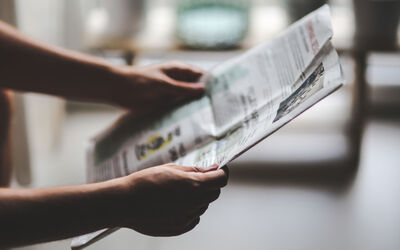 1.12.16 The Oregonian newspaper published an article by Chronic Disease Coalition Executive Director Scott Bruun today. The piece covers the controversial rule recently issued by the federal government that allows insurance companies to avoid covering patients with kidney disease. Many groups and individuals have spoken out against the ruling. Six reasons people oppose a government rule that will take away kidney dialysis patients' choice American Kidney Fund urges Department of Health and Human Services to withdraw harmful rule Four Leading Medical Organizations Urge Congress to Protect Patients' Access to Health Care You can read Bruun's piece in The Oregonian by clicking here. The full text follows:
Big insurance company CEOs must love Andy Slavitt. Why wouldn't they? After all, the U.S. Department of Health and Human Services' Centers for Medicare & Medicaid Services (CMS), under Slavitt's leadership, is providing a legal loophole that will free America's big health insurance companies from having to cover America's sickest and most expensive patients. In December, following extensive lobbying by insurance companies and America's Health Insurance Plans, the agency issued a new rule that provides impunity for insurance companies to drop coverage for lower-income patients on individual marketplace plans who rely on charitable assistance to pay for premiums. This move was aimed directly at patients with kidney failure, or end-stage renal disease. Approximately 700,000 people have end-stage renal disease in the United States. Without dialysis treatments to remove toxins from their blood, these patients would die. Dialysis is lifesaving, and expensive - so expensive that insurers have been pursuing legislative and administrative loopholes at the state level to steer these patients onto Medicare. Insurers are emboldened to do this because, unlike any other chronic disease, federal law offers Medicare coverage to end-stage renal disease patients regardless of age or income. It's ironic that a federal law designed to protect the most vulnerable patients has now made them more vulnerable to insurance discrimination. The new rule speaks at length of the "best interests of individual patients." And yet it seems to ignore that insurers are financially motivated to screen patients by restricting their options for paying premiums. By disallowing charitable premium assistance, insurers force lower-income end-stage renal disease patients to "choose" Medicare over private insurance. There is a life or death difference between commercial insurance and Medicare for many patients. Patients on Medicare have less access to anti-rejection medication following a kidney transplant, the only "cure" for end-stage renal disease. Further, a 2013 report published by the National Institutes of Health shows that access to kidney transplants is nearly three times higher under commercial coverage than with Medicare. The same report noted African Americans with commercial insurance are 14 times more likely to receive a transplant than those on Medicare. This is especially troubling considering that African Americans, who make up less than 13 percent of the U.S. population, represent nearly one-third of end-stage renal disease patients. In other words, this discrimination, including the new rule giving insurance companies carte blanche to push patients onto Medicare, creates a disproportional negative impact on black Americans. Disease discrimination is, de facto, racial discrimination. It seems like the Centers for Medicare and Medicaid Services has clearly taken a stand for insurance companies, vulnerable patients be damned. The wording used throughout the ruling is so slanted, in fact, one would not at all be surprised if the language were proposed by insurers. Chivalry may be dead, but cronyism certainly is not. In what must be a rush to ram it through before arrival of the Trump Administration, the Centers for Medicare and Medicaid Services also cut the normal public comment period in half. With the changes in department leadership that will ensue, it will be interesting to see where the centers' top brass lands. I have no doubt America's big insurers are always looking to hire top talent.
Scott Bruun, a former state representative from West Linn, is the executive director of the Chronic Disease Coalition, a Portland-based national patient advocacy organization, and is the advocacy committee chair for the Oregon chapter of the American Diabetes Association. The views expressed are his own.