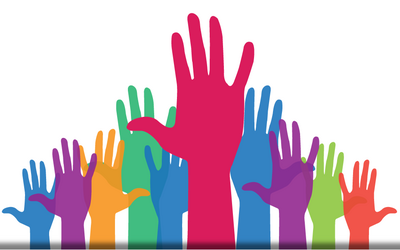 As Hurricane Harvey pummeled Texas, hundreds of heroes stepped up to help patients with chronic diseases get to the lifesaving medical care they desperately needed. We applaud those efforts and urge decision makers to ensure that chronic disease patients always receive the care they need to live fulfilling and healthy lives. Following are four times Texans went above and beyond to ensure chronic disease patients were cared for in the aftermath of the hurricane.
Sarah Shearer, a Fresenius Kidney Care clinic director in Houston, realized a dialysis patient waiting for a kidney transplant had an even more urgent need in the aftermath of the storm: a ride home. So, Shearer took the patient home with her.
In an interview with CNN, Shearer said she and her staff were working 15-hour days to keep up with demand. Many patients flocked to her clinic because of impassable roads or flooded clinics elsewhere. Dialysis patients can't simply forego treatment – they need it to filter toxins from their blood so they can survive.
Shearer noted the optimism shown by staff and patients. She said, "To hear patients laughing and encouraging each other, it is something you would have to be here to believe."
Read the full story here.
The volunteers at George R. Brown Convention Center also took care of vulnerable hurricane victims who suffer from chronic illnesses. NPR's "All Things Considered" spoke with Kristen Malaer, a volunteer and social worker who was meeting with patients.
"There is such an unmet medical need," she said. "Just going and connecting with people, you find out so many of them are diabetic or so many of them have chronic medical illness, that serving them all is pretty overwhelming."
For the full story, click here.
Dozens of "runners" are still bringing life-saving insulin and other supplies to diabetics in rural areas as storm recovery continues.
9.1 percent of residents have type 2 diabetes, and access to insulin is critical to staying alive.
American Diabetes Association, JDRF and Insulin for Life announced a partnership Friday to ship more than 3,000 pounds of donated diabetes supplies to people affected by Hurricane Harvey, including 200,000 syringes, 50,000 pen needles and 20,000 alcohol pads."
To read more about the community's efforts to provide insulin and supplies to diabetes patients, click here.
Cancer centers throughout Texas have also been opening their doors to displaced cancer patients. Texas Oncology has more than 170 locations statewide for victims of Hurricane Harvey.
"Having to deal with cancer on top of natural disaster is almost unbearable, so (we are doing) anything we can do to support them," Dr. Sylvia Jaramillo explained in an interview with KVUE. Texas Oncology opened up clinics statewide to accept patients who need exams, treatments and other services.
To read more about Texas Oncology and the work they're doing to help victims of Hurricane Harvey, click here.