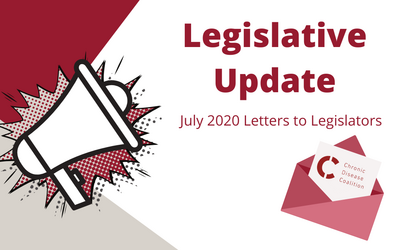 Chronic Disease Month in July was an exciting and active month of advocacy for the Chronic Disease Coalition. In addition to providing digital advocacy opportunities for our patient community, the CDC continued to engage in several state and federal issues, urging policymakers to protect patients' rights. This week we will look at some of the issues we are engaging in and offer advice on getting involved with health care policy in the future.

Nevada Step Therapy Protections

Step therapy, also known as "fail first," is a technique used by insurers that requires patients try lower-cost medications before covering more expensive treatments, despite a physician's recommendation.

This process forces patients to wait weeks, months or years while facing a long list of dangerous side effects before being approved for medication prescribed by their doctor. Legislation across the nation is fighting this discriminatory practice by ensuring patients receive information and approvals for treatments in a timely manner.

Last month, we joined more than a dozen other advocacy groups including the Arthritis Foundation and the National Alliance on Mental Illness in sending a letter to Nevada Assemblywoman Lesley E. Cohen (Pictured Right) outlining the importance of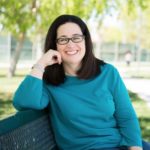 stopping step therapy and other harmful insurance practices.

The Importance of Medical Protections in COVID-19 Relief Packages

In the wake of the COVID-19 outbreak, legislation has been drafted and passed at the state and federal level to protect families and business from the pandemic. Unfortunately, many important patient protections continue to be overlooked during the drafting of these federal relief packages.

In July, the CDC joined more than 25 advocacy organizations in calling for more action from congressmembers to protect chronic patients in coronavirus response packages. The letter covers important topics regarding Medicaid stability, COVID-19 testing, paid leave and more.

The CDC will be closely monitoring COVID-19 legislation and ensuring patient voices are heard throughout the entire pandemic response. Check out our social channels @ChronicRights on Facebook, Twitter and Instagram to learn more about how the CDC is protecting patients' rights during COVID-19.

Proposed CMS Rule Threatens Copayment Assistance

Last month the Centers for Medicare and Medicaid Services (CMS) proposed a new rule for the 2021 fiscal year, threatening Medicaid patients' ability to utilize copay assistance. This assistance helps patients afford their lifesaving medications.

The CMS rule makes it increasingly difficult for drug manufacturers to provide copay assistance by requiring manufacturers to ensure that patients are receiving 100% of the benefits. Unfortunately, it's not the drug manufacturers who are preventing patients from receiving the benefits, but the insurers, who are refusing to count copay assistance towards a patient's deductible. This practice is known as a copay accumulator program.

The new rule, enacted by CMS on July 31, 2020, will create more barriers for drug copayment assistance and threaten the programs so many patients rely on.

Interested in fighting back against copay accumulator programs, step therapy or voicing you opinion about patient protections needed in the next COVID-19 relief package? Communicate directly with your elected officials by visiting our Take Action page.