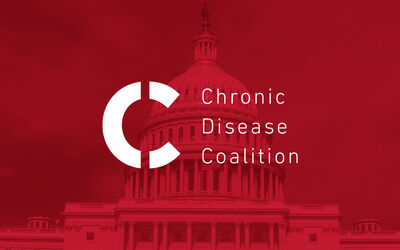 11.3.15, Portland Business Journal
Regence BlueCross BlueShield isn't the only health insurer coming under fire for modifications to its coverage of dialysis treatment for late-stage kidney disease.
The two major dialysis companies, DaVita HealthCare Partners and Fresenius Medical Care, are also taking Providence Health Plans and Regence's sister company BridgeSpan Health to task.
DaVita withdrew a similar complaint against Moda Health, after the insurer decided not to include the offending benefit design in its 2016 plans for any of its products, DaVita's chief legal officer said in a letter to Insurance Commissioner Laura Cali and Patrick Allen, director of the Department of Consumer and Business Services.
DaVita and Fresenius contend that "multiple Oregon health insurers" are "engaging in unfair trade practices and are unlawfully discriminating" against members solely based on disease state, in violation of state and federal law. Furthermore, the plan designs are misleading, substantially reducing insurance benefits, while increasing out-of-pocket costs and reducing access to care, the two contend.
Regence maintains that it is encouraging patients with end-stage renal disease, or ESRD, to add Medicare coverage to their existing plan in order to lower their out-of-pocket costs and increase access. Medicare covers the treatment for people under age 65.
Regence Chief Medical Officer Dr. Richard Popiel said DaVita and Fresenius together control 92 percent of the Oregon dialysis market and charge the plans "egregious" rates, eight times what they charge Medicare.
"To sit back while for-profit dialysis companies work to maximize their profits at the expense of our most vulnerable ESRD patients isn't right," Popiel said.
While LifeWise Health Plan of Oregon wasn't singled out, it has taken a similar approach, encouraging members with ESRD to "consider enrolling in Medicare Part B to help lower their out-of-pocket costs," said LifeWise spokeswoman Deana Strunk.
Providence spokesman Gary Walker said the plans cover dialysis for ESRD patients at the two company's centers, but reimburses members' Medicare premiums if they go that route.
"Providence Health Plan disagrees with all of the legal assertions and the vast majority of the related assertions in DaVita's complaint to the Oregon Insurance Division," he said.
Dr. Robert Provenzano, a nephrologist whose Oregon Kidney and Hypertension Center is managed by DaVita, said the insurers are playing a game of "bait and switch."
"To be coerced onto Medicare has many tangible implications," he said. "Patients on Medicare are much less likely to receive a transplant. That's the treatment of choice for kidney failure."
He said those patients "tend to be from lower socioeconomic circles."
"It's inconceivable that this insurance company says they're so costly so let's carve them out and push them onto Medicare," he said. "As a physician, it's very unnerving. From a patient perspective, somewhat disconcerting."