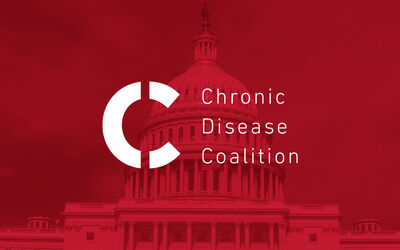 10.30.15, Oregonlive
By Sen. Chip Shields and Rep. Andy Olson
Good health is a fragile thing, and for those with a chronic disease just getting through the day is a true challenge. The last thing a person with a chronic, debilitating condition needs is the threat that their insurance, which they've paid premiums for, will no longer cover them.
That is why we're concerned after hearing that Regence Blue Cross\/Blue Shield has submitted plans to the Oregon Insurance Division that target some of the most vulnerable patients: those with kidney failure. The Regence plan is deliberately deceptive and discriminates against patients with kidney failure by compelling them to choose Medicare prematurely. They intend to shift significant costs for life-saving treatment off the insurer's books and onto patient's, or the taxpayer. In effect, Regence is limiting a patient's right to choose the insurance best for them and their families. This is not acceptable.
Regence is limiting patient choice based on that patient's condition. This cost-saving maneuver may be illegal, and it's certainly wrong. It puts the health of kidney patients, people who are already very sick, in greater jeopardy because of the potential loss of continuity of care and various benefits attached to private insurance. But our concerns go well beyond those with kidney disease. This path is a slippery slope in which the obligation of private insurers for their patients could very well break down for millions more. What's the next chronic disease that Regence will walk away from? Alzheimer's? ALS? Sickle cell anemia?
Kidney failure affects about 6,000 people in Oregon. The disease is irreversible and life-altering. Patients must undergo life-sustaining dialysis treatment, which lasts between three and five hours, three times each week. Without this treatment or a kidney transplant, they will die. Due to the complex nature of kidney care and the frequency of treatment, dialysis is expensive.
Private insurance exists for a reason. Members pay premiums to ensure coverage when we need it. What use is a plan that pushes you to a government program when you're sick?
This is not just a question of ethical business practices or good policy. It's the law. Regence's actions may violate state and federal laws that protect patients against insurance discrimination based on specific health conditions. Oregon law requires insurers to be transparent with members and transact business in ways that don't injure or harm the public. Regence's actions fail on these counts.
We call on Regence to withdraw its plan from the market today, a plan we believe discriminates against people with kidney disease. Furthermore, we ask the Oregon Insurance Commission to take firm and decisive action to prevent Regence, or any other insurer, from discriminating based on disease \u2013 whether kidney failure, diabetes, or any other chronic illness. It's not right. It's not fair. It's not how we treat the most vulnerable among us.
Democrat Chip Shields, of Portland, represents District 22 in the Oregon Senate and serves on the Senate Healthcare Committee. Republican Andy Olson, from Albany, represents District 15 in the Oregon House and serves on the House Judiciary Committee.