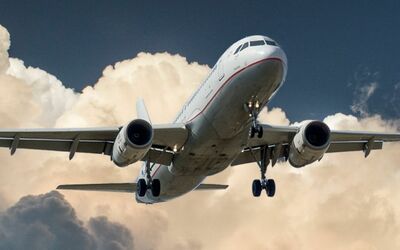 11.25.19 UPDATE: On November 7, 2019, the Federal Aviation Administration announced new protocols for pilots with insulin-treated diabetes allowing pilots with diabetes to obtain the proper certifications for commercial flights. Pilots who use insulin have been banned from flying since an FAA protocol was created in 1959, and now that ban has finally been lifted giving diabetes patients everywhere reason to celebrate. The American Diabetes Association has publicly applauded the decision highlighting the importance of diabetes and chronic patient's rights in the work place. "After many years of fighting for the rights of pilots with diabetes at every turn, we are pleased to have broken down a barrier that stood in place since 1959," said

John Griffin

, past chair of ADA's Board of Directors and member of ADA's Legal Advocacy Subcommittee. "Finally, children with diabetes are free to dream of growing up to be airline pilots." This new protocol is the result of a decades long battle for diabetes patient's rights, with the ADA mentioning that restrictions on diabetes patients should be based on individual assessment. Thanks to these new protocols, Eric Friedman, as well as other diabetes patients across the country, can now fulfill their dreams without being stifled by discriminatory protocols. 10.20.16 Pilot Eric Friedman is fighting discrimination by the Federal Aviation Administration, standing up for his rights and for those of other experienced fliers with diabetes to obtain commercial licenses the same way other pilots do. Late last month, oral arguments were heard in the U.S. Court of Appeals in the District of Columbia. An attorney for Friedman noted the differing requirements for diabetic pilots seeking their licenses – requirements that don't even follow the guidance of professional physicians. "The FAA's unchanging position is that for insulin-treated diabetic pilots, continuous glucose monitoring data is a prerequisite," the attorney said. This request that would require Friedman "to insert a censor under his skin for 90 days, pay thousands of dollars out of pocket and disregard the considered advice of his longtime treatment physicians." The American Diabetes Association has been working on the issue through education and negotiation and is participating in the litigation. On social media, the ADA said it will continue to advocate for people living with diabetes who are experiencing discrimination of all kinds: "To support Eric and all pilots living with diabetes, we convened an Expert Panel whose recommendations were highlighted by the Court and we hope will lead to an end to this discriminatory practice."
The Chronic Disease Coalition applauds Friedman's efforts and the American Diabetes Association for its ongoing advocacy work. People with chronic illnesses have it hard enough. They shouldn't have to struggle with discrimination based on their disease.