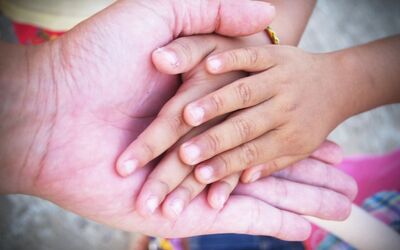 At the beginning of February, over 100 patients in Hawaii who relied on charitable assistance to help pay their monthly insurance premiums, were forced to find other ways to afford their health insurance. This is discrimination against patients based on their disease – in this case, kidney failure – and it's wrong. In an article published in the Honolulu Star-Advertiser this month, Chronic Disease Coalition Executive Director Scott Bruun weighed in on this issue:

Imagine battling a chronic disease that requires a machine to filter your blood multiple days every week just so you can survive. For patients with end-stage renal disease (ESRD), or kidney failure, this is their reality. The last thing they should have to worry about is whether a health insurance company is going to drop their coverage when they've been paying their bills on time.

And yet Hawaii has joined a number of states where insurers are being allowed to discriminate against kidney failure patients – rejecting their premium payments so they are forced to switch to Medicare or Medicaid instead. As the Star-Advertiser reported ("Dialysis patients worry over HMSA policy change"), more than 115 ESRD patients in Hawaii recently received letters from the Hawaii Medical Services Association (HMSA) – part of Blue Cross Blue Shield – saying their premium payments will no longer be accepted starting Feb. 1.

How does HMSA justify harming sick and vulnerable Hawaii residents this way? Blue Cross and HMSA say it's because these patients rely on financial support from charitable organizations to pay some of their bills.

Insurers' efforts to dump expensive patients onto Medicare or Medicaid are not new. Patients with kidney failure require regular dialysis treatments for their entire lives unless they receive a kidney transplant. Dialysis treatments are costly. These tactics aren't surprising, given news that the country's largest insurers are buying up and reaping massive profits off Medicare and Medicaid plans nationwide. This is a clear conflict of interest on the part of insurers, who are making millions at patients' expense.

There is a life or death difference between commercial insurance and Medicare for many people. Patients on public programs have less access to anti-rejection medication following a transplant. In addition, a 2013 National Institutes of Health report found that access to kidney transplants – the only real cure for ESRD – is three times higher for people on commercial insurance than for those on Medicare.

The same report noted African Americans with commercial insurance are 14 times more likely to receive a transplant than those on Medicare. This is especially troubling considering that African Americans, who make up less than 13 percent of the U.S. population, represent nearly one-third of end-stage renal disease patients. Kidney failure disproportionately affects residents of Guam and Hawaii as well, according to a study published in the Indian Journal of Nephrology. This means that insurers forcing kidney patients onto Medicaid creates a disproportional negative impact on black and brown people. Insurance discrimination, in this case, is racial discrimination as well.

As a solution, organizations across the country are calling for policymakers to support bipartisan federal legislation called the Access to Marketplace Insurance Act, or H.R. 3976. H.R. 3976 would protect low-income patients – not only kidney patients, but those with diabetes, MS, arthritis and other chronic conditions – from being discriminated against by insurance companies. The bill protects Americans' right to choose a health plan that meets their needs and ensures that no one battling a chronic disease has to choose between paying for essential medical care and buying food or covering rent.

Congresswoman Colleen Hanabusa is among the bill's 100-plus co-sponsors, and we applaud her for protecting patients' rights. We hope Congresswoman Tulsi Gabbard will do the same.

But more can be and must be done. While HMSA is targeting kidney patients to start, there's no telling which chronic diseases they'll cut next. We must come together in defense of our friends, neighbors and families. Hawaii lawmakers must stop HMSA from violating residents' rights and putting their health in danger.

To see the article, please click here. Take action today and let your legislators know that patients are standing up against insurance discrimination.