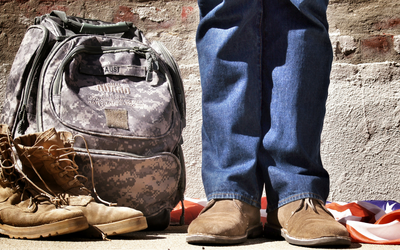 Over 30 percent of our veterans suffer from multiple chronic conditions, according to a report conducted by Military Medicine. Chronic diseases are often a lifelong illness, meaning many veterans will spend their lives battling multiple conditions, including kidney disease, for which there is no cure. After serving either 24 months in the military or for the full period for which they were asked to serve, veterans are eligible to receive health care through the U.S. Department of Veterans Affairs (VA). While this care covers the cost of a kidney transplant, veterans nevertheless face a number of barriers to receiving it. A recent study led by Dr. Joshua Augustine, a doctor at the Cleveland Clinic, compared kidney transplantation rates nationally between VA Centers and their non-VA affiliates from 2004 to 2016. The study found that military veterans with VA insurance have a much lower rate of transplantation and a higher rate of mortality while on the transplant waiting list than those on private insurance seeking transplantation at the affiliate center. Here are four key findings from the study:
Of the U.S. patients listed for a kidney transplant during 2004 to 2016, only 3,663 patients with VA insurance received a transplant compared to 141,523 with private insurance, 25,245 with Medicaid and 132,026 with Medicare.
VA patients were 28 percent less likely to receive a transplant than those on private insurance at a national level. Furthermore, they were also 22 percent less likely to receive a transplant than those on private insurance who sought transplantation at a non-VA affiliate within the same location.
VA patients experienced a higher mortality rate while waiting for a kidney transplant than those on private insurance at both the national and local levels.
The study found that VA patients lived an average of 282 miles away compared to 23 miles for non-VA patients, making it nearly impossible to easily access a transplant center.
"The much greater distance from transplant centers may contribute to lower transplant rates in veterans, and other factors related to organ acceptance or center practices may also contribute to differences," said Dr. Augustine. "Ultimately, greater acceptance [and] coverage of VA insurance in local, non-VA transplant centers may improve transplant rates for veterans in the United States." The Chronic Disease Coalition believes that veterans deserve equal and improved access to kidney transplantation. Join the Chronic Disease Coalition as we fight to ensure that all kidney patients – regardless of military status – have access to transplants and treatment that save their lives.