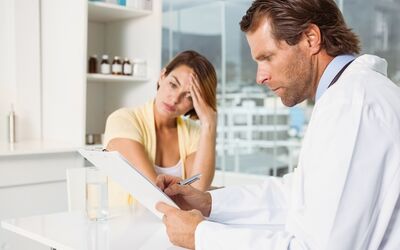 8.22.17 Health care has been a major topic in political news of late. However, many of these conversations are missing a key problem spreading throughout the country: In many ways, patients, health care providers and advocates say, it seems insurers have launched a "war on patients." Health insurers are using legal loopholes to force kidney patients off of private health plans and onto the public dollar – even if public insurance plans won't cover their families, might not cover their other health conditions and might mean the difference between getting and keeping a donated kidney, the only real "cure" for end-stage renal disease. The big insurance companies are also putting obstructive prior authorization requirements in place to block treatments for specific health conditions, and they are rejecting doctors' recommended treatment plans and only agreeing to cover alternative, cheaper treatments, creating health and safety risks for patients on their plans. Following are seven perspectives from Americans about the discrimination they are facing from health insurance companies today. State insurance commissioners, legislators and federal lawmakers must listen to consumers and protect them. 1. Chantelle Marcial, a rheumatoid arthritis patient and advocate in Boston, has battled insurance companies trying to get coverage for the treatments recommended by her doctors.
In a column, "Why are insurers waging war on patients?" in the
Dorchester Reporter, she highlighted the implications of this practice. "As a rheumatoid arthritis patient, I have spent months at a time battling with my insurance company to obtain the medications I need to appropriately manage my pain and live a normal life. And I'm not alone. What happened to me happens to other patients every single day," Marcial said. "There are millions of patients like me – individuals regarded by insurers as little more than numbers in cost-saving algorithms," she continued. "If Congress wants to make healthcare not only more affordable, but also more accessible, it must begin by limiting the ability of insurance companies to disrupt the recommended treatments. … As the debate over health care reform continues in Washington, lawmakers must hold insurers accountable for the medical decisions they are making." 2. Jeanie Murphy, a blind woman living with diabetes and kidney failure in Tennessee, recently raised concern about Blue Cross Blue Shield of Tennessee rejecting patients' premium payments, which she receives help for from the longstanding nonprofit American Kidney Fund.
"I have to have my son or my daughter in-law help me with a lot of situations since I can't read materials now that I'm blind," Murphy told reporters with WRCB-TV.
Murphy is among 1,600
low-income Tennesseans who rely on American Kidney Fund to ensure they can afford their health plans and dialysis treatments, a process required multiple times each week to filter toxins from their blood. Blue Cross' policy means those patients are now at risk of losing their health insurance coverage. 3. Like many patients with end-stage renal disease, Jason Early, who is completing a bachelor's at the University of North Texas at Dallas, turned to a charity for financial assistance to cover his health insurance costs.
Some people have public health insurance (Medicare) but still struggle because Medicare puts a larger burden on them for sharing in the costs of their care than some private insurance plans. It also can cause issues for those who receive a kidney transplant, as Medicare cuts off coverage for anti-rejection medication needed to keep a donated organ after just a few years. Early looked to American Kidney Fund to help with his payments for secondary insurance so he can afford to be covered by Medicare. Premium assistance has been critical to improving Early's quality of life, according to a
recent story on NPR. "Without the [American Kidney Fund] assistance I would be living to pay my medical costs," Early said. "They give me an opportunity to get a breather from medical costs so that I can live my life outside of my illness." 4. Russ Phillips, whose child has a rare disease, recently wrote in Ohio's Columbus Dispatch about his family's reliance on patient financial assistance during his son's battle with dystonia.
He called on government leaders to ensure charitable assistance is available and protected from health insurers who want to avoid covering people with pre-existing or chronic diseases. "Each year, tens of thousands of Americans living with devastating conditions are given a second chance at life thanks to support from charities," he said. "The government is allowing insurers to take away this second chance."
5. In 2015, Marilyn Haymon's husband was battling not only kidney failure, but also cancer. The couple, in Georgia, relied on charitable premium assistance from the American Kidney Fund so her husband, now deceased, could receive dialysis treatment. Mdicare only covered 80 percent of his treatment costs.
"Although my husband is no longer with us, charitable assistance allowed our family to spend precious time with him during his final years," Haymon wrote in
The Telegraph newspaper. "Please protect kidney patients' rights and keep charitable assistance alive for thousands of individuals and families like ours." 6. Linda Myers, in North Carolina, recently outlined the difficulty of undergoing regular dialysis treatment for end-stage renal disease and trying to afford it when you're no longer able to work. She called on the government to protect patients rather than caving in to the powerful health insurance lobby.
"Health insurance companies and a federal government agency have recently taken steps aimed at benefiting insurers rather than patients,"
Myers said. "If insurance companies have their way, they will prohibit low-income kidney patients from using premium assistance, taking away their choice of health plans. "Government leaders must recognize these harmful efforts for what they are — discrimination — and help patients fight back. Our country must come together to defend patients' right to choose the best health plan for their individual needs, regardless of whether they received financial aid to pay some of their bills." 7. Larry Harvey of Oregon battled diabetes for many years before one of his kidneys failed. After years of constant monitoring and testing, along with dialysis treatments, he was able to receive a kidney transplant. After, he relied on help from a charitable organization to cover the costs of critical treatments and services ensuring his newly donated organ would survive.
"Many Oregonians battling rare, complex, and chronic health conditions rely on nonprofit patient assistance programs to bridge to the costly, yet indispensable, care that would otherwise be unattainable," he wrote in the
Portland Tribune. "These charities ensure that patients facing serious illnesses — and accompanying inflated insurance premium bills — can focus on managing their health, rather than bankruptcy. Yet instead of protecting this vital lifeline for our nation's most vulnerable patients, the federal government is allowing insurers to prohibit it. A policy issued by the U.S. Centers for Medicare and Medicaid Services (CMS) under the Affordable Care Act (ACA) is enabling health insurers across 41 states, including Oregon, to deny coverage to anyone who benefits from charitable premium assistance." "Still, this misguided rule doesn't just risk lives — it eliminates a non-government payment source for health care," Harvey added. "By relying on charitable donations rather than taxpayer dollars, these organizations help make it possible for many chronic — and often costly — patients to access the treatments and services they need without having to enroll in government-funded programs. "As one of many Americans whose life has been saved by charitable premium assistance, the importance of fixing this harmful policy cannot be overstated. I urge Oregon policymakers to pursue state and federal solutions to help ensure charitable premium assistance can continue to reach those most in-need." If you aren't already a member, join the Chronic Disease Coalition to learn what you can do to stand up for patients rights.