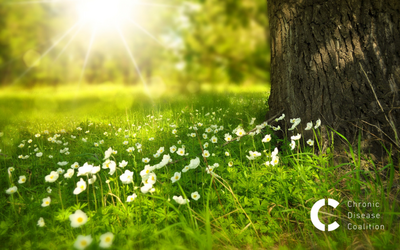 As summer approaches, many people in across the United States are taking precautions to avoid contact with ticks while enjoying the outdoors. Approximately 30,000 cases of Lyme disease are reported each year, according to the Centers for Disease Control and Prevention. The TICK Act, introduced by U.S. Sens. Susan Collins (R-Maine) and Tina Smith (D-Minnesota), would fund more than $100 million to combat Lyme and other tick-borne diseases. Senator Smith, a member of the Senate Health Committee, noted in an article that the problem is particularly evident in Midwestern states such as Minnesota. "Minnesotans are eager to get outside after a long winter," she said. "Unfortunately, the number of Lyme disease cases in the state — and states across the country — is on the rise. Our bipartisan bill aims to reduce the number of cases by establishing an effort to target, prevent and treat Lyme disease." Lyme disease is transmitted to humans through tick bites and can cause people to experience fevers, rashes, headaches and fatigue. While Lyme disease can often be treated with antibiotics, if the condition is left untreated, infection can spread to the joints, heart and central nervous system and have long-term impacts on an individual's well-being. "Tick-borne diseases have become a major public health concern with the incidences exploding over the past 15 years," Senator Collins recently said on the Senate floor. "These diseases present grave risks to our public health and serious harm to our families and communities. The sooner we acknowledge these risks and coordinate our effort to overcome them, the better for all of us." If passed, the legislation would:
Award $20 million annually in grants until 2021 to support data collection, early detection and diagnosis and improve treatment for tick-borne conditions
Create an Office of Oversight and Coordination for Vector-Borne Diseases at the U.S. Department of Health and Human Services
Fund a Regional Center of Excellence in Vector-Borne Disease at $10 million per year for an additional five years
According to Collins, this three-pronged approach is essential: "To knock out Lyme and other tick-borne diseases, we need a unified approach with leadership at the federal level and resources at the local level." At the Chronic Disease Coalition, we believe that funding for research of chronic health conditions is essential to help advance treatment options for patients. Join the CDC and help to support legislation like the TICK Act to ensure that chronic disease patients have access to resources and the most effective treatments possible.