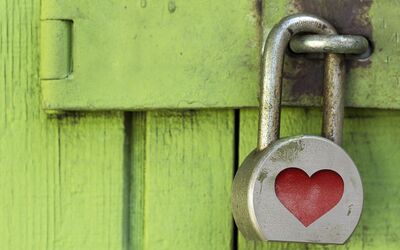 10.27.16 The American Kidney Fund, a charitable organization that supports Americans with kidney disease, announced this week that it is updating its health insurance premium program with additional safeguards. The change follows recent news coverage of criticism from insurance companies upset about the cost of patients with chronic conditions such as end-stage renal disease. The Chronic Disease Coalition supports programs helping patients with chronic conditions, including kidney disease and other illnesses, to access the care they need to live – including charitable premium assistance programs like the one offered by AKF. In a press release, the American Kidney Fund said it opposes efforts by anyone – health care providers or insurers – to steer patients to a particular health plan, whether they're being pushed onto Medicare and Medicaid or toward private insurance coverage. Above all, American Kidney Fund said, it's crucial that government leaders protect patients with end-stage renal disease who might need financial aid programs to afford access to health care. "The Obama Administration must not close off access to the Marketplace for low-income ESRD patients who need charitable help," said LaVarne A Burton, American Kidney Fund's president and CEO. Marketplace plans frequently offer better coverage for lower out-of-pocket costs to patients, among other benefits. You can read about other differences between private health insurance and Medicare by clicking here. While AKF already offered a range of patient education to consumers interested in applying for financial aid, the organization said it will now also provide:
1. A Provider Code of Conduct:
"The Code of Conduct requires dialysis providers to keep the best interests of the patient in mind when referring patients to AKF for assistance, and requires providers to give patients comprehensive, accurate, and impartial information enabling them to make informed decisions about their health insurance coverage. Such comprehensive information will include financial and coverage-related implications associated with the choice of a particular coverage option."
2. A Patient Bill of Rights:
"This document explains patients' freedom to independently choose their health care coverage and providers, to make changes in provider or coverage, to register online to track their AKF grant status, and to report to AKF any concerns about the program, including whether there are concerns that patients' rights under HIPP have been violated."
3. New educational materials to arm patients with additional objective information about their insurance options:
"The choice of health insurance can be very complicated for patients with kidney failure, and the options available to them are more limited than those available to Medicare recipients who are over 65 years of age. Medicare requires that all dialysis facilities have sufficient social services staff to meet dialysis patient needs, and AKF is committed to working with providers and with CMS to ensure that dialysis social workers and other dialysis center employees can continue their very important role in educating patients about insurance choice. In this regard, AKF will continue to work in conjunction with patients as well as the kidney care community to develop further solutions to protect patient rights and choices." You can read by clicking here.