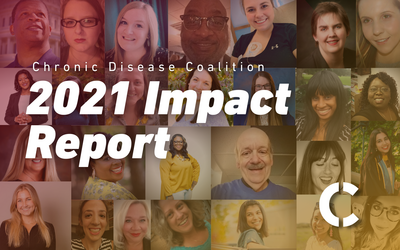 Join the fight for patient rights in 2022!
Living donor protections, copay accumulator bans, step therapy reform, rare disease advisory councils and so much more, 2021 was a busy year for chronic disease policy.
Learn more about our impact this year in the 2021 Impact Report and register for Chronic University in December to get a head start on 2022 policy planning.