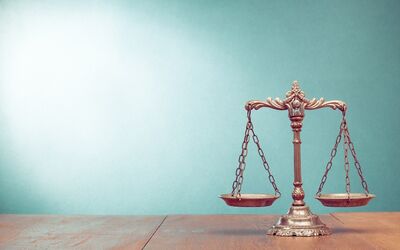 1.3.2017

Indiana residents can ring in the new year knowing that their state agency overseeing health insurance companies is looking out for their best interests when it comes to patient rights.

Indiana is among states where the agency charged with overseeing health plans has taken a favorable position for patients. Others aren't so lucky.

The Chronic Disease Coalition (CDC) recently reached out to all 50 state insurance agencies, urging each to stop insurance companies' discriminatory practices and ensure patients can use every means necessary to access health care, including by using charitable and third-party assistance from nonprofit organizations to help pay for medical premiums.

The CDC specifically requested that each state insurance agency "look for prohibitory language regarding charitable premium assistance" and prevent discriminatory practices from "being employed in an expanding number of states with the effect of depriving low-income patients of health coverage that they would otherwise be receiving."

Over the course of our outreach, many state agencies responded – with some agencies truly taking on the role of being patient advocates, and others, well, not so much.

Indiana's Department of Insurance is one shining example that clearly illustrates what state insurance agencies should be doing on behalf of consumers: encouraging patient-first health plans and stopping health insurers from discriminating against vulnerable populations.

In both words and actions, Indiana's Department of Insurance is truly standing up to health insurance companies and actively protecting patient rights.

"The Indiana Department of Insurance has previously informed health insurers that it will not allow them to exclude payments by third parties, and we were watching for such language during our review of ACA-compliant policies to be issued in 2017," said Tina Korty, the department's general counsel.

Korty further stated that the Indiana Department of Insurance's "health analysts searched those policies for the language found in [the CDC's] message, and we have discovered no approved policies containing such language."

Unfortunately, while Indiana is strongly advocating for its patients, others are letting the health insurers and the Centers for Medicare & Medicaid Services (CMS) establish discriminatory practices against patients with chronic and life-threatening conditions.

One particular state insurance department, Connecticut, is doing nothing to stand up to insurers' discriminatory practices, plainly stating that "there are presently no Connecticut insurance statutes or regulations that address Third Party Payments," said Kathy Walsh, the principal examiner.

Rather than tell health insurers to end their discriminatory practices, the Connecticut Insurance Department simply commented: "We will continue to monitor all filed policy language for compliance with current state and federal requirements."

In other words, Connecticut is letting health insurers dictate the rules and discriminate against chronic disease patients, the same patients who – in their time of need – are being stopped from turning to their friends, families and charities for help to pay their medical premiums.

Both Indiana and Connecticut showcase exactly what state health agencies should and shouldn't be doing.

The passive approach taken by Connecticut will do nothing except allow health insurers to continue patient discrimination in hopes of paying for less or, in some cases, moving more expensive patients off of their plans entirely. In contrast, the proactive response championed by Indiana will not only stop but also prevent issues like these from ever happening in the first place.

As the fight continues, the CDC urges state insurance departments to take a page out of Indiana's book and advocate for patient-first health policies.

For all of you state insurance departments out there, if you're still looking for a good New Year's resolution, try this one: Be like Indiana.