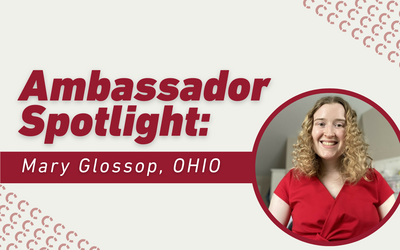 We took some time to get to know one of our newest ambassadors, Mary Glossop. Learn more about Mary and how she can help you on your chronic journey!
___________________________________________________________________________________________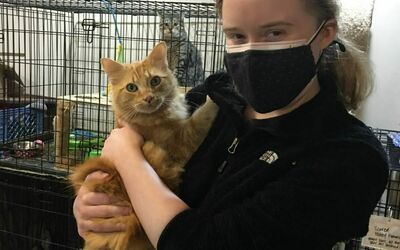 Tell us a little bit about yourself

I am a fourth-year undergraduate at the University of Cincinnati studying Medical Laboratory Science in the College of Allied Health Sciences. After graduation, I would love to go into immunological research and the non-profit realm of healthcare advocacy! Currently, I am passionate about advocating for the access to higher education, and work with a scholarship company, Impellingo, to mentor students and make educational content on how to pay for school and maximize your scholarship searches. Outside of my coursework and extracurriculars, I love volunteering at a local animal shelter (His Eye Is on the Sparrow), listening to music, or simply exploring campus with my close friends. As you may have guessed, I am living in my hometown of Cincinnati, OH! What I love most about the Queen City is the historic buildings we have around here — these can make for fun adventures and stories.
A couple fun facts about me: I still have two of my baby teeth, I am obsessed with collecting lucky cats, and I love essential oil aromatherapy!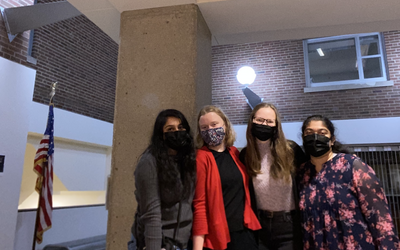 What advice do you have for someone who has recently been diagnosed with a chronic illness?
The biggest piece of advice I have for somebody who has just been diagnosed with a chronic illness is to not be afraid to seek out help and advice from other people. This is something I know I struggled with for many years, but branching out has not only helped me find a safe space to share my story, but also get useful tips (especially about the dietary restrictions that I faced and product recommendations). Chances are, you may find somebody else who has gone through a very similar story!
In your opinion, what is the best way to advocate for chronic disease patients?
From my experiences, the best way to advocate for chronic disease patients is to not only listen, but also be actively educating your communities whenever you get the chance. Getting involved with the Chronic Disease Coalition is also a great step in this process! Especially if you have a large platform of individuals, such as through a campus organization or social media, it is also so important to share resources on how everyone can get involved with advocacy.

My door is always open for people who need support! As somebody who felt isolated for a good chunk of my life, I want to make sure that another young person doesn't feel the same way and can access resources for support. The best way to contact me right now is through LinkedIn!