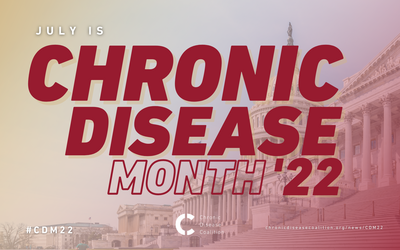 Our health care system is broken. We need patients and supporters alike to advocate for better policies that improve the lives of chronic disease patients.
That's why we do what we do. To make our lives a little better each day. One bill, policy, legislator and patient at a time.
But we can't do it alone. We need your help. Fortunately, advocating for the chronic community is easier than ever.
You can help make a real impact this month by simply engaging in one (or all!) of the actions below – without ever leaving the comfort of your home.
From us to you, happy Chronic Disease Month! Make today the day you join the fight for chronic rights.