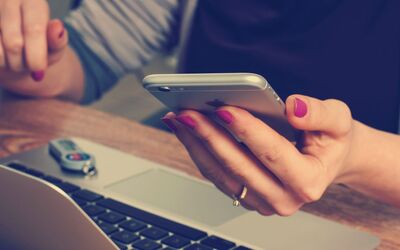 11.29.16 From a woman diagnosed with ovarian cancer to a mother trying to help her daughter raise enough money to get a kidney transplant, many patients with chronic conditions are turning to crowdfunding – online fundraising – to cover their bills. In 2015 alone, GoFundMe – one of the largest and most popular fundraising sites – reportedly helped patients raise more than $100 million to pay their medical bills. For a growing number of Americans, crowdfunding is truly a life-saver. But if insurance companies get their way, patients won't be able to receive help from their friends and family to pay medical bills for much longer. Yet another example of discriminatory practices, insurance companies are taking actions designed to screen out sicker (and more expensive) patients – steering them onto Medicare and Medicaid, even though they have paid for commercial insurance that might better suit their needs. The motivation for insurance companies is money. This allows them to pocket bigger profits. For the patient, however, it can mean the difference between life and death. Having their payments denied by insurers because of receiving charitable help or help through a crowdfunding campaign can leave a patient in financial ruin – or worse, without the care they need to survive. Aside from introducing language that makes "direct" or charitable assistance illegal for patients to use towards medical bills, insurance companies are now also proposing to make "indirect" funding – like crowdfunding – prohibited as well. Far from just talk, some insurance companies already require patients to sign a legal document certifying that they did not receive any charitable or third-party assistance to pay for their medical bills. For any patient that does not adhere to this restriction, they could be denied health coverage, lose access to crucial medical treatment, and face legal penalties. In California and elsewhere, Blue Shield recently introduced language saying that patients cannot receive "indirect payments" helping them to afford their premiums:
"Upon discovery that dues Subscription Charges were paid directly or indirectly by a person or entity other than those listed above or the Subscriber, Blue Shield of California has the right to reject the payment and inform the Subscriber that the payment was not accepted and that the Subscription Charges remain due," the Blue Shield of California policy states. This is of great concern considering the control would it take away from consumers simply looking for ways to pay for an increasing share of medical costs. That could affect whether they receive health care at all. For example, a study by researchers at Duke University and the Dana-Farber Cancer Institute found that even with health insurance, cancer patients averaged $712 per month for doctor's visits, prescription medicines and other expenses. Faced with the burden of paying those bills, patients sometimes forego the treatment they need – not filling prescriptions, skipping appointments, opting out of tests, according to the study's lead author, Yousuf Zafar. "These expenses are impacting health care because patients are not spending money on the care their doctors believe they need," Zafar said. In spite of these discriminatory efforts by insurance companies, patient advocacy groups like the Chronic Disease Coalition will continue to stand together to fight for patients' rights and advocate for the use of charitable assistance programs to provide lifelines during patients' times of need. There's no silver bullet. Patients should be able to use any options available to them to afford their health care. They shouldn't be targeted by insurance companies because they have a chronic condition. John Carter is one of many patient advocates fighting against insurance companies' proposed ban on charitable assistance to pay for medical bills. Having been diagnosed with late-stage kidney disease and on dialysis for 10 years, Carter knows all too well the struggles of paying for life-saving treatments. "Spending six hours a day, three days a week undergoing treatment has severely limited my ability to work – and to afford my insurance premiums," he said. "Assistance from the American Kidney Fund has enabled me to have Medicare supplemental insurance, without which I would be ineligible for a transplant." (Read more about his story here.)
Amid increased pressure from insurance companies and the uncertainty from the recent U.S. election, chronic disease patients like John are facing more roadblocks along their search for life-saving medical care. Although we don't know the fate of the Affordable Care Act and the 20 million Americans currently covered through the program, we do know one thing. Charitable assistance and crowdfunding will always provide a glimmer of hope for millions of Americans during their time of need.