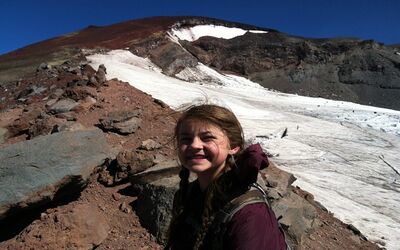 2.10.2017

For Scott Bruun, fighting for patient rights is a passion. First diagnosed with Type 1 diabetes at the age of 15, Bruun knows firsthand about living life with chronic disease. Yet despite his experience with disease, it still came as quite a shock when his daughter Katie was also diagnosed with Type 1 diabetes.

The following is an adaptation of a speech titled "Dinner with Katie," that Bruun gave to a business/civic organization. There, he spoke of his family's initial shock and fear when Katie was diagnosed, then of the journey turning those desperate emotions into motivation for advocacy.

This is Katie's story.

***

Oh my goodness, it was gorgeous! A beautiful, Central Oregon morning. The sun was up and shining. A clear blue sky with Mt. Bachelor in the distance. I was up at first light, and had already finished a slow run along the river. Watching, as I ran, the waters gently bubble as trout rose for the morning May fly.

Later, coffee in hand, the promise of a languid eighty degree afternoon, I sat on the porch of our cabin, comfortable and content, surrounded by my family and Oregon's natural beauty. The start of an amazing day...

…and a day that would turn out to be among the worst in my life.

This is the story of sadness, anger, opportunity and joy. It's a father's story of fear and hope, for both his child and his country.

Click here to continue reading.