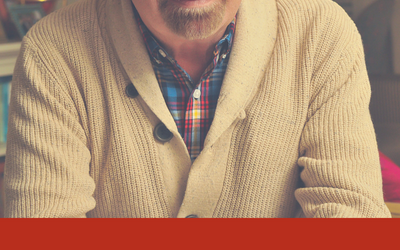 5.6.16

With all of the pitfalls and obstacles of navigating the health insurance system, where would the world be without grassroots advocacy? These advocates are the people who stand up to oppose discriminatory insurance policies, raise money to fund research of new medical treatments and technologies and provide a voice to ensure patients' rights are protected.

The Chronic Disease Coalition has engaged a large number of patient advocates – some patients, some doctors, others concerned citizens or friends and family members. Following are five we'd like to recognize for their efforts.

1. Jennifer Sobrowski is a kidney patient who lives in Salem, Oregon. When several Oregon insurance carriers proposed or suggested that they would support rate plans that limit patients' choices based on their particular conditions in late 2015, she was among dozens of people who contacted the Oregon Insurance Division to say it's unfair to leave the sickest and most vulnerable patients exposed to massive out-of-pocket costs and diminished treatment options.

2. Larry Harvey, of Portland, also voiced his concerns to the Oregon Insurance Division last fall. Working with Sobrowski and others, his efforts were rewarded with a favorable ruling – the insurance division issued a memo stating that insurers "are prohibited from discriminating based on health factors." You can read more about it by clicking here.

3. Sarah Truman is a Portlander who moved to Oregon after being diagnosed with psoriatic arthritis, followed by fiber myalgia and a hypothyroid condition. Needing a lifeline in the form of third-party financial support helped lead her to become an advocate for others in these situations – which are increasingly common. She now participates in education efforts, helping doctors speak to patients about chronic disease, helping patients to discuss their health needs at their places of work, traveling to Washington, D.C., to speak about prescription drug issues and meeting with Sen. Jeff Merkley and Sen. Ron Wyden.

4. Pam Murchison, of Portland, was diagnosed with a severe kidney infection after she was born. Doctors eventually had to remove one of her kidneys, and the other failed years later, leading her to start dialysis treatment. Murchison wanted to create a network of support for her fellow patients and, in 1996, she co-founded the Portland Kidney Group. Today, the Portland Kidney Group is the largest kidney support group in the Portland area. It has been incredibly active over the past 10 years, sponsoring community walks, providing guides on kidney-healthy diets and working closely with the nonprofit Ride Connection to help dialysis patients get to their dialysis appointments.

5. Nanette Reid of Portland has had multiple sclerosis for almost two decades. Ten years ago she organize her first Walk MS team. As Vice Chairman of the National Multiple Sclerosis Society's Oregon Chapter Board, she is a leading figure in the MS community. The National Multiple Sclerosis Society recognized her with a Lifetime Achievement Award on February 6, 2016.

Unfortunately, even with the work of all of these advocates, support is still needed as insurance companies continue to find new ways to try to cut sick patients out of their health plans. The Chronic Disease Coalition applauds advocates like these for working to protect all patients living with chronic conditions. Together we can make a difference and protect patients' access to the treatment they need to live. To learn more, please join the Coalition.