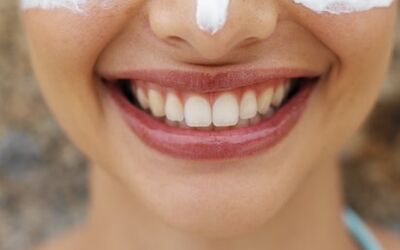 5.9.16

It's easy to forget in often rainy states such as Washington, Idaho and Oregon that skin cancer is a very real health concern. But these places often actually have higher rates of melanoma than the national average, possibly because residents of the Pacific Northwest tend to underestimate their risk of skin cancer. Despite the cloudy weather, you can still get burned by the sun. A history of sunburns is just one risk factor for developing melanoma.

Here are five facts to keep in mind during Skin Cancer Awareness Month this May.

1. This chronic disease affects all ages. Melanoma is the most common form of skin cancer in Americans between the ages of 25 and 29.

2. Skin cancer is one of the most under-funded when it comes to cancer research, despite the prevalence of this chronic condition, according to the Melanoma Research Foundation.

3. When caught early, skin cancer is highly treatable. Keep track of the spots on your skin and note any changes; if you see a mole that is different from others, or that changes, or itches or bleeds, make sure to schedule an appointment with your doctor.

4. Melanoma Monday was earlier this May, but it's never too late to learn the risks and how to check your body for the most deadly form of skin cancer. Learn what to look for from the American Academy of Dermatology.

5. If you live in or near Oregon, join the War on Skin Cancer on May 21, 2016, at OHSU!

About the Oregon War on Skin Cancer:

The event will take place from 9 a.m. to 3 p.m. on Saturday, May 21, at the OHSU Collaborative Life Sciences Building, 2730 S.W. Moody Ave. in Portland. Public transit is recommended as parking is limited. Here's what to expect:

Dermatologists will provide free skin cancer screenings and cancer prevention tips.

You can learn more about melanoma research and join studies by answering surveys or donating blood or saliva samples.

You might be a part of history in the Redhead World Record Attempt, where natural redheads will try to set the record for the most natural redheads in one place at one time. Photos to count members of the crowd will begin at 10:30 a.m.

You can participate in the fifth annual AIM 5K Walk, with proceeds benefiting the OHSU Melanoma Tissue Bank Consortium.

For more information, click here to download a flier, visit http://www.ohsu.edu/skincancerevent or go to the Facebook event page.