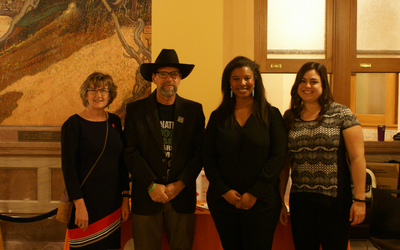 Across the United States, insurers are discriminating against lower-income chronic disease patients who rely on charitable premium and co-pay assistance to help afford their health care. For example, California Sen. Connie Leyva recently introduced legislation that would limit California patients' access to charitable financial assistance and give insurers the power to determine which patients can receive financial aid, ultimately limiting their choice of health plans. Despite the fact that patients utilizing this assistance are paying their bills on time, they are often forced off their chosen health plans and onto taxpayer-funded plans instead. Frequently, these plans may not meet the patient's needs and can cause lapses in treatment – harming their continuity of care and contributing to higher health care costs in the long run. Being on public programs also keeps many patients from being able to get organ transplants if they need them. Outside of California, the Chronic Disease Coalition is working to pass H.R. 3976, the Access to Marketplace Insurance Act, to ensure patients in all states have access to charitable financial assistance and the ability to choose the health plan that best suits their needs. Now more than ever, it is important for patients utilizing charitable assistance to stand up against insurance companies and speak out. Kansas native Terry Roberts is doing just that. Following is his personal account about the critical need for patients to have access to charitable assistance. Charitable assistance, a crucial lifeline for patients By Terry Roberts

When I was 16 years old, I began to experience the symptoms of autosomal dominant polycystic kidney disease, a condition often passed on by your parents that inevitably causes kidney failure. I grew up watching family members battle kidney disease and undergo dialysis treatment just to stay alive, but I still wasn't prepared when it was my turn.

For several decades I have spent countless hours in the hospital hooked up to a machine that filters toxins from blood because my kidneys no longer can. In between dialysis treatments, I work a full-time job at a local furniture store, but I still can't afford the cost of my health insurance. Thankfully, the American Kidney Fund and other charitable organizations provide financial assistance for patients like myself who can't afford their premiums and co-pays.

These charitable organizations cost nothing to the public, so why have insurers in 42 states rejected patients who receive this financial aid? If it weren't for the American Kidney Fund, I would have been forced to choose between lifesaving treatment and paying my mortgage.

The Access to Marketplace Insurance Act, or H.R. 3976, is bipartisan federal legislation that prevents insurance companies from dropping patients who pay their insurance costs with help from charitable organizations. I urge Congressman Roger Marshall to co-sponsor H.R. 3976, protect patients' rights and end insurance discrimination.

We cannot put the power of patients' access to care in the hands of the insurance industry. Have you relied on charitable financial assistance to help afford your health care? If so, join the fight and share your story so we can put an end to insurance discrimination.