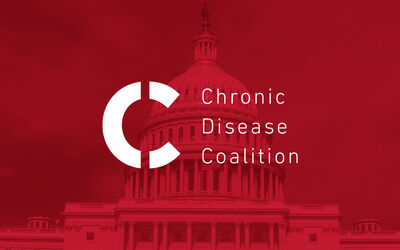 Read the blueprint here!
Read the one-pager here!
The Chronic Disease Coalition is excited to partner with the Leukemia Lymphoma Society, the Cancer Action Network, the American Heart Association and more than a dozen other patient advocacy organizations for the 100 Days Agenda: A Patient First Blueprint.
The blueprint represents an unprecedented effort from a coalition of 33 organizations representing millions of people with pre-existing conditions to raise the collective voices of patients and urge lawmakers to ensure all Americans have access to adequate and affordable health coverage.
The first 100 days of a president's term and a new Congress are a key period when elected officials can leverage post-election momentum to initiate major reforms. Lawmakers have a unique opportunity to use that moment to prioritize patients' need for quality, affordable healthcare.
Join us in demanding accessible, affordable health care for chronic disease patients this fall and read the blueprint to learn more about important chronic disease policy!