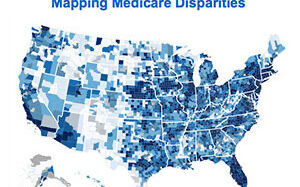 3.18.16
Chronic disease patients are like any other consumer who purchases health insurance – they expect to receive the benefits they pay for, they expect to have that coverage if or when they become sick. However, insurance companies are increasingly trying to push patients with chronic conditions to make an early switch to Medicare – without any regard for the consequences. Following are five issues to be aware of for those dealing with chronic diseases:
Medicare is for individuals – not families. Many people with chronic health conditions have family insurance plans. Medicare would not provide for their family members.
Forcing a patient onto Medicare reduces their choices, paying less than full cost for many treatments so many providers aren't able or willing to provide them to those on Medicare.
For those with end-stage renal disease, we know that patients are less likely to be selected for a kidney transplant if on Medicare.
There are also big discrepancies among chronic disease patients on Medicare, as you can see on this map from the Centers for Medicare and Medicaid Services. To stay on top of issues with insurers for people living with chronic conditions, please sign up for updates. We need your help to stand up for patients with chronic disease.