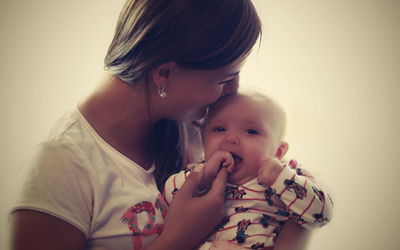 Already fighting for her life, Erika Zak was forced to also battle UnitedHealthcare for access to the only treatment that would save her: an organ transplant.

Zak's case provides yet another disturbing example of the harm posed to patients when profit-hungry insurance companies wield too much power.

Four years ago, shortly after the birth of her daughter, Zak, 38, was diagnosed with stage 4 metastatic colon cancer. While the cancer in her colon was successfully removed through surgery, it had spread to her liver and demanded an aggressive treatment regimen. Unfortunately, this treatment resulted in major liver damage that has caused Zak to be hospitalized nearly 20 times in the past year.

"Every time she calls me and has a fever and some bleeding, we all hold our breath, worried: Will this be the time Erika bleeds to death?" said Dr. Skye Mayo, her surgical oncologist at Oregon Health & Science University, in an story published by CNN. "This is the kind of end game of what liver failure looks like."

Hundreds of doctors reviewed Zak's case and concluded that a liver transplant offered the only way to save her life. And this past February, Zak was put on a waiting list for a liver transplant. But UnitedHealthcare (UHC) denied coverage for the transplant, contending that, despite medical doctors' conclusions, the insurer felt it would not be a "promising treatment."

Zak appealed, and was denied coverage again.

With few other options, Zak wrote to David Wichmann, CEO of UnitedHealth Group, UnitedHealthcare's parent group.

"[UHC's] handling of my case has been plagued by unnecessary delays, incomplete responses, inept scheduling, contradictory statement, and worst of all repeated factual errors regarding my medical history," Zak wrote. "Most importantly, decisions based on inaccurate information and analysis have already delayed my listing and transplant two months."

Still, Zak was denied. Throughout the review process, Zak's surgical oncologist was never contacted by her insurance company, according to CNN. This oversight was especially troubling for Zak and her doctors, who claim this is one of the most complicated cases they have ever seen.

After more appeals and numerous calls from Zak and her medical team, she was denied coverage again. Yet, on May 7, she received an unexpected call saying her transplant was approved and she wasn't given any explanation for why they had a change of heart. Nevertheless, Zak's efforts paid off.

"No one should have to fight and work that hard, especially when I have all these doctors saying it will save my life," said Zak to CNN.

Insurance companies continue to deny patients access to lifesaving treatment while failing to properly review their cases. It has become increasingly important for patients, like Zak, to advocate for themselves and ensure their insurance company is held accountable. Join the Chronic Disease Coalition and work to expose instances of discrimination and ensure patients have access to lifesaving treatment.